Agilera's vision is to realise the cancer medicine of tomorrow. We work closely with our partners to take new, innovative radiopharmaceuticals from concept to patient.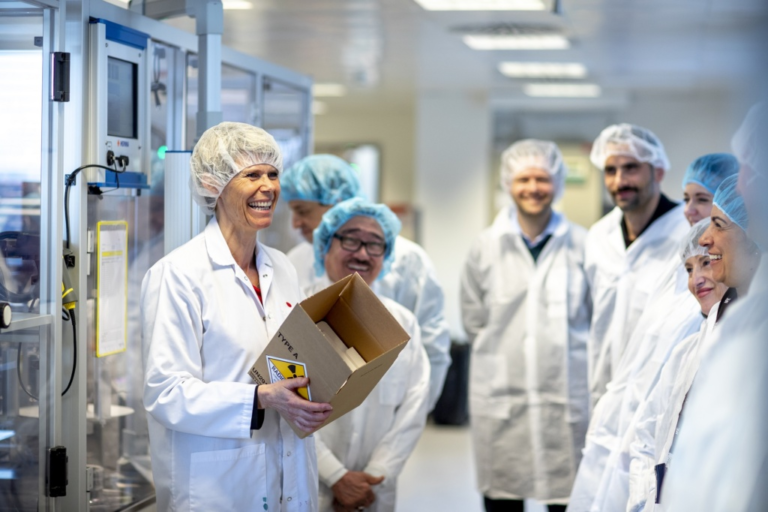 From concept to patient
Agilera is one of the few companies in the world with both expertise and experience in product development and commercial production of radiopharmaceuticals. Our interdisciplinary team promotes technology development and growth by translating research into commercially viable products that improve patient care.

Agilera has broad expertise in supporting preclinical and clinical development for new product candidates. Our unique combination of expertise, infrastructure, technology and proximity to the research environments provides the foundation for a seamless and value-creating collaboration with our clients..
Leading CDMO
Agilera is a leading contract development and manufacturing organisation (CDMO). With several decades of experience in the production and distribution of radiopharmaceuticals. The Institute for Energy Technology (IFE) established Agilera as a daughter company in 2023.

Agilera provides expertise and infrastructure that makes it possible to bring new, innovative radiopharmaceuticals from concept to clinic and onward to commercialisation. In close collaboration with our clients, we will realise the cancer medicine of tomorrow.
Agilera was launched from IFE in 2023
Agilera works across the entire value chain for developing new radiopharmaceuticals, from the preclinical phase to commercial production.
By bringing together the entire CDMO activity in a single, new company, we are strengthening our unique position as a global supplier of radiopharmaceuticals.
Agilera is attractively situated near Oslo, with easy access to Oslo Airport. We have options for expanding our site with a new GMP facility.